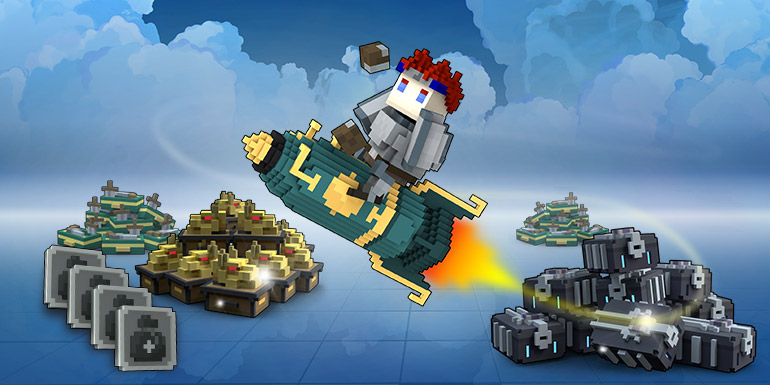 Everything you need for a strong start!


Mount: TROV-3 Rocket
Reach for the stars aboard this Trovian flagship rocket!
4 Rows of Inventory Slots
Increase the size of your inventory by a total of 20 Slots!
10x Chaos Chests
Open for crafting materials, chaos cores, and rare collectibles.
The Featured rare collectibles change weekly.
10x Greater Dragon Caches
Contains Dragon Coins or, rarely, a random tradable Golden Dragon Egg!
10x Super Style Stashes
Unlock a random equipment style you don't already have unlocked!