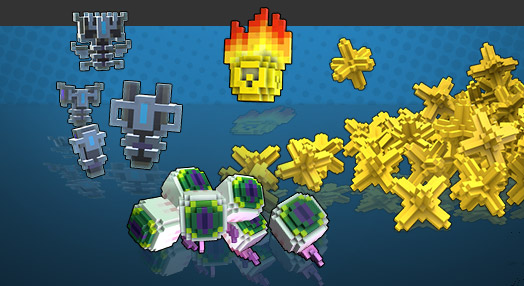 You've mastered the basics of Trove, but there are still greater heights for you to reach! Take a bounding step toward the pinnacle of greatness with the Radiant Pack, which includes all the items you need to take one Resplendent item all the way to Radiant.
Includes
9999 Flux
999 Eyes
2 Twice Forged Shadow Souls
2 Thrice Forged Shadow Souls
2 Quad Forged Shadow Souls
3 Penta Forged Shadow Souls
3 Purified Flames
Digital Downloads Terms and Conditions
Digital download is a software-only purchase; Trion will not send you anything. This software will need to be downloaded to your computer, but no physical box, discs, or other materials will be provided to you. You must have this software for each account on which you wish it to be enabled; you must download the game's files to each machine on which you wish to play this game. The download and use of this game is subject to the End User License Agreement, Terms of Use , and Privacy Policy.
This is an Internet-only game which requires players to connect to Trion servers via their own Internet connections. Players are responsible for their own Internet connection service and all Internet-related fees. Trion Worlds does not ensure continuous or error-free access, use, or availability of any game content, feature, gameplay, or server and may change, modify, disable, suspend, or remove any such content, feature, gameplay, or server at its sole discretion.