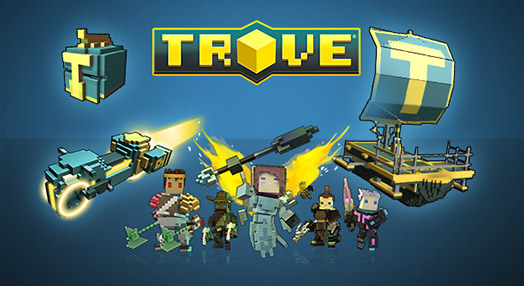 The Essentials Pack is the perfect building block to an exceptional Trovian experience. Unleash the power of ten new classes, sail the square seas with ease on the regal S.S. Trovian, explore the skies with fiery wings, and speed into action on a special Supercycle mount! Plus two fancy Tomes, 10 Mounts, and 100 bombs! Also get 15 days of Patron Pass!
Ten Class Tokens (non-tradable)
Fire Wings
Trovian Supercycle
Tome: Dragon Coin
Tome: Jade Clover
10 Omni Mount Unlockers
Trove Topper
S.S. Trovian
Trovian Sail
50 Gem Booster Boxes
100 Bombs
15 days of Patron Pass time
* Accounts that have already unlocked included items will not receive duplicates of items contained within the pack. This includes Classes, Costumes, Mounts, Ships, Wings, and any other items included as part of the pack.
Digital Downloads Terms and Conditions
Digital download is a software-only purchase; Trion will not send you anything. This software will need to be downloaded to your computer, but no physical box, discs, or other materials will be provided to you. You must have this software for each account on which you wish it to be enabled; you must download the game's files to each machine on which you wish to play this game. The download and use of this game is subject to the End User License Agreement, Terms of Use , and Privacy Policy.
This is an Internet-only game which requires players to connect to Trion servers via their own Internet connections. Players are responsible for their own Internet connection service and all Internet-related fees. Trion Worlds does not ensure continuous or error-free access, use, or availability of any game content, feature, gameplay, or server and may change, modify, disable, suspend, or remove any such content, feature, gameplay, or server at its sole discretion.