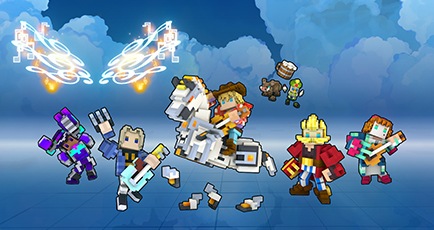 Make your Bard super!


Bard Class
Wings: Wings of Song
Singing the song of ages
Mount: Pegasooza
Flies on wings of song.
Costume: Pretend Performer
A costume for the Bard.
Award-winning (lip sync) battler.
Style: Pretend Performer Perm
Hat Style
Style: Pretend Performer Percussion
Fist Style
Costume: DUBBard
A costume for the Bard.
This costume makes your beats Harder, Better, Faster, Stronger.
Style: Dub Stop Me Now
Hat Style
Style: Epilogue
Fist Style
Costume: Twangy Clangy
A costume for the Bard.
Sweet talkin' sweet rockin' til y'all're off your blocks!
Style: Twangy Clangy Ten Gallon
Hat Style
Style: Twangy Clangy Tuner
Fist Style
Costume: Tremolonely
A costume for the Bard.
Feeling lo-lo-lonely.
Style: Tremolonely Toner
Fist Style
Costume: Cubix
A costume for the Bard.
Caterwauling, singing...it's all coming from the heart.
Style: Cubix Coiffure
Hat Style
Style: Cubix Clubber
Fist Style
Ally: Wild Hog
A fierce force.
Ally: Fervent Support
The Bard's strongest ally.
Ally: Root Beer
A traditional recipe brewed from real sugar cube root!
13370 Credits
Digital Downloads Terms and Conditions
Digital download is a software-only purchase; Trion will not send you anything. This software will need to be downloaded to your computer, but no physical box, discs, or other materials will be provided to you. You must have this software for each account on which you wish it to be enabled; you must download the game's files to each machine on which you wish to play this game. The download and use of this game is subject to the End User License Agreement, Terms of Use , and Privacy Policy.
This is an Internet-only game which requires players to connect to Trion servers via their own Internet connections. Players are responsible for their own Internet connection service and all Internet-related fees. A valid credit card is required to play this game and additional, recurring subscription fees apply. Trion Worlds does not ensure continuous or error-free access, use, or availability of any game content, feature, gameplay, or server and may change, modify, disable, suspend, or remove any such content, feature, gameplay, or server at its sole discretion.